MOLESKINE-B2B

HOW IT WORKS
HOW IT WORKS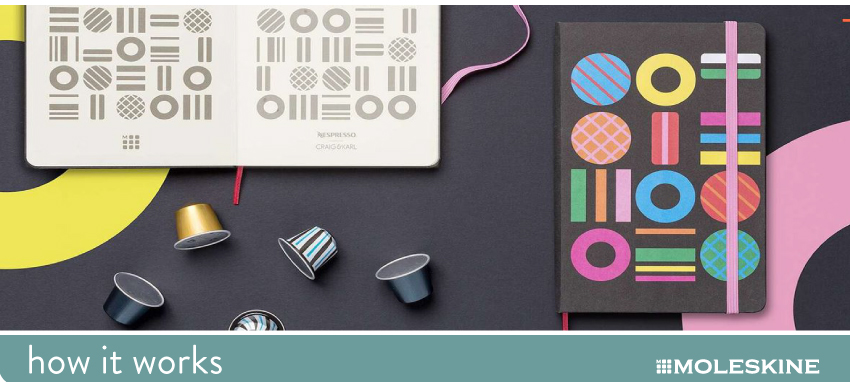 To create the right Moleskine corporate gift to fit your needs you must first decide whether you will customize an existing object from our collections or create an entirely new product 100% tailored to your story.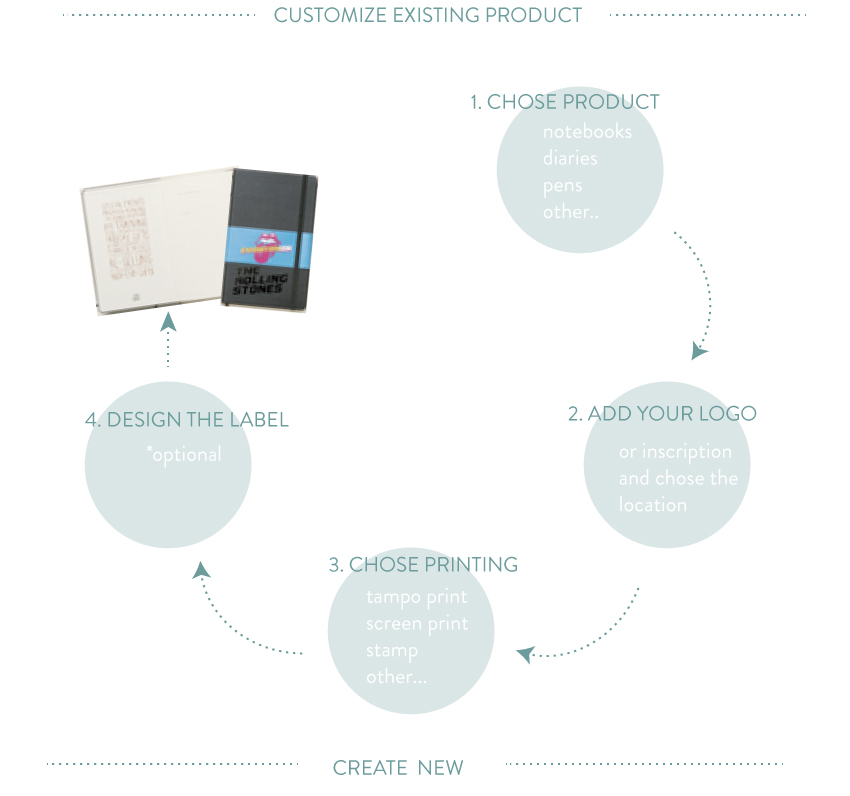 Get creative and make your own, 100% original new edition. The only limit is your imagination.
The Custom Editions team will guide you through every step of the process. An open platform for communication, Moleskine objects and collections are very flexible: they can be customized, hacked and reimagined for an infinite number of creative needs.